What makes our favorite film characters so special? Is it their signature charm? Their relatability? Their iconic dialogues? Or could it be a combination of all three?
That's all subjective. But what's true, is that all of them aspire us to be greater, and give us a reason to enjoy the time spent with them.
That being said, here's how our Wok sauces could be related to your favourite movie characters.
Mogambo (Mr. India) – Hot Crispy Garlic
Spicy, fiery, and full of character – The Hot Crispy Garlic is reminiscent of the 'always-angry', 'sometimes-khush' personality of Mogambo. Despite their tendency to not be messed with, they're lovable all the same, and we wouldn't have it any other way!
The sweetest of the bunch, Kung Pao will steal your heart and offer you twice in return. (Sound familiar?) Raj from DDLJ, and the Kung Pao sauce, managed to woo his audience with his iconic charm, and did it in sheer style.
Amar & Prem (Andaz Apna Apna) – Teriyaki & Schezwan
The two popular, yet lovable rogues, who, with their ever-likeable nature, are similar in so many ways. Amar & Prem started out as rivals, but are now good friends, and will always hope to have each other's back – no matter the circumstances. They also tend to be sweet & spicy – just like the Teriyaki & Schezwan sauces.
Geet (Jab We Met) – Desi Chilli
The iconic girl next door from Jab We Met, Geet was instantly one of our favourite characters the moment she stepped on screen. That is, if you stay on her good side. Go against her, and she won't hesitate to show you why she shouldn't be messed with. She is not your usual heroine, thanks to her fiery attitude.
Munna (Munna Bhai MBBS) – Manchurian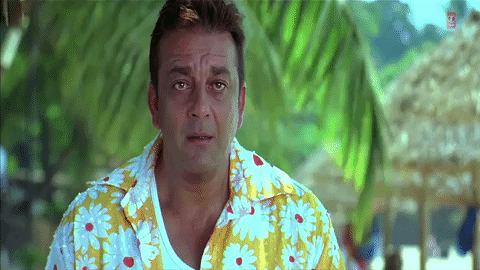 They're cool. They're tough. They're evergreen. Munna and Manchurian are always in our hearts and minds, and always be in every conversation. Their versatility and likeability are their defining characteristics, and the fact that they never really grow old just make them all the more better.
For more articles, or to order your very own, head to our home page.
#AllWoksOfLife